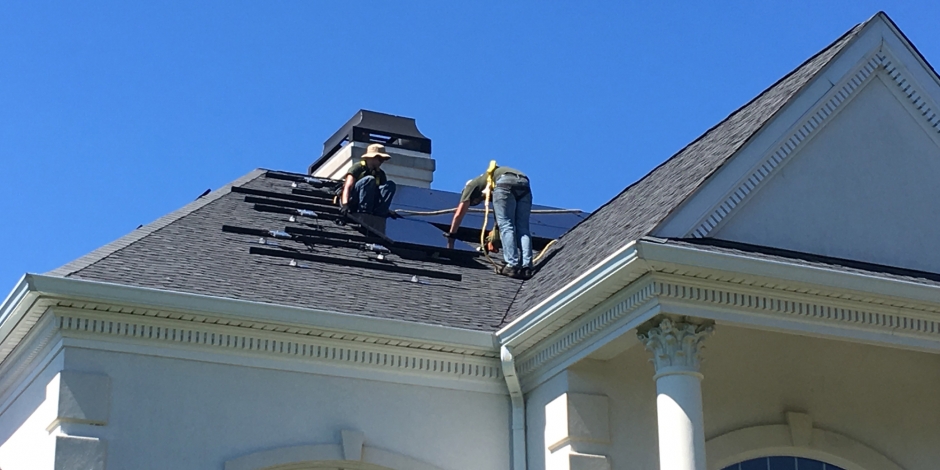 Solar energy is a great deal in Westchester and surrounding areas!
Energy from the sun is here to stay. Photovoltaic energy systems and solar hot water systems, also known as "renewable energy systems," can provide a large portion of your electricity and hot water needs over the course of the year.
Harvest the Free Energy of the Sun
Solar panels allow you to harvest the free energy of the sun and take advantage of tax credits and incentives to cover up to 50% of the upfront installation costs.
You can trust your solar installation to Healthy Home™s Energy & Consulting.
We stand behind what we do. Healthy Home™ talks the talk and walks the walk when it comes to clean energy and a small carbon footprint. Our office is a Net Zero Energy building, producing more energy on an annual basis than we consume.
We will install a properly-sized solar electric or solar thermal system (or both!) for your home. It's important to us to design the best possible system for your home to maximize your return on investment. Healthy Home™ Energy and Consulting is a NABCEP Solar PV Installer, serving homeowners throughout Westchester, Putnam, Rockland and Fairfield counties.
Call Healthy Home™ Energy & Consulting today to schedule your solar energy evaluation!
What Our Customers Are Saying
Working with Healthy Home™ to purchase my solar PV panels was a terrific experience... They handled all of the permitting, utility and rebate paperwork... We now have a solar system that reduces our electricity costs significantly and looks great. I would strongly recommend Healthy Home™ to anyone looking to go solar!