We're ready to help you transform your house into an energy efficient, healthy home. The Healthy Home™ vision is led by Kevin Brenner. Jon Davey, Chris Mari, or Mitchel Russell will guide you through the complete process. From your initial evaluation to the completion of your home energy upgrades, you'll be working with the same expert.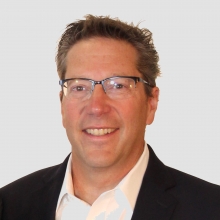 Kevin
Brenner
BPI Building Analyst Professional
BPI Envelope Professional
BPI AC & Heat Pump Professional
BPI Heating Professional
EPA Lead Safe Certified
RESNET Accredited HERS Rater
NAHB Certified Green Professional
Certified Insulation Installer
Over the course of 30 years in the home building business, Kevin fell in love with building science and the home performance world. He earned certifications from Residential Energy Services Network (RESNET) and Building Performance Institute (BPI), educated himself in the latest and greatest technologies and founded Healthy Home™ Energy & Consulting (HHEC). His passion and vision for HHEC was (and is) to help people improve the comfort, indoor air quality and energy efficiency of their homes. His focus at Healthy Home™ is business development, strategizing and in-house training and mentoring of staff and crews.
Kevin is a true building scientist. When he isn't learning more about building science or building his own Net Zero Energy home, he enjoys American History, watersports and snowboarding.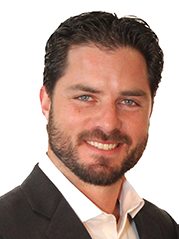 Jon
Davey
Healthy Home™ Expert, Project Manager & Partner
BPI Building Analyst Professional
BPI Healthy Home™ Evaluator
Mitsubishi Heat Pump Comfort Specialist
Certified Insulation Installer
Jon is a problem solver at his core and thrives on creating home energy solutions. After graduating from a building trades program, he earned certifications from the Building Performance Institute (BPI) to hone his skills and brings over 15 years of home construction and remodeling experience. He has been working with Kevin for over 12 years and has been with Healthy Home™ since its inception in 2006. As a BPI Goldstar Contractor, he prides himself on delivering industry leading expertise and award winning customer service with every project. With his general manager's hat on, Jon strategizes with Kevin on how to better serve Healthy Home™ clients and oversees the company-wide operations. As a Home Energy Consultant and Project Manager, Jon has completed over 500 energy audits and has personally overseen more than 300 home performance projects in homes just like yours. His technical experience is second to none. Jon has a passion for building science and loves the fact that home performance work is not just a job, it's part of making a significant difference in people's lives and the environment. "I truly believe in the work that we do and the difference we can make together!"
When Jon isn't upgrading his 1950s house in Yorktown, NY to Net Zero Energy standards, he's enjoying the great outdoors, spending time with his wife and three young children.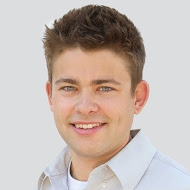 Chris
Mari
Healthy Home™ Expert & Project Manager
BPI Building Analyst Professional
Mitsubishi Heat Pump Comfort Specialist
NABCEP Certified Solar PV Professional
Certified Insulation Installer
Chris came to Healthy Home™ in 2012. Before that, with a degree in Environmental Design, he worked in private sector planning and real estate development. A long-time interest in the built environment and high-performance homes prompted him to join the Healthy Home™ team as an energy efficiency technician. Showing an aptitude for building science, Chris earned certifications in heat pumps, solar power and energy efficiency improvements. Chris's experience in the field coupled with his expertise in advanced technologies, makes him an excellent Home Energy Consultant and Project Manager.
In his free time, Chris can be found outdoors in every season. He is a professional mountain bike racer and manages his regional racing team.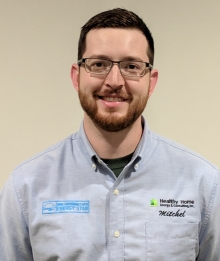 Mitchel
Russell
Healthy Home™ Expert & Project Manager
BPI Building Analyst Professional

Mitsubishi Heat Pump Comfort Specialist

BPI Whole House Air Leakage Control Installer

Certified Insulation Installer
Mitchel joined the Healthy Home™ Team in 2015 after finishing studying Physics at Stony Brook University. He gained valuable experience starting with the company as an energy efficiency technician. He has achieved improvements in health, comfort, and energy savings in hundreds of homes during his time at Healthy Home™. In addition to extensive experience with insulation projects, he also installed solar panel and heat pump systems.  Mitchel is grateful for the opportunity to improve the quality of life of so many home owners and make a positive impact on the environment every single day. Now Mitchel uses the skills he learned working in homes to provide personalized solutions to home owners as a Home Energy Consultant and Project Manager. He is uniquely qualified to diagnose health, comfort, and home energy issues and work with you to solve them.
Outside of work Mitchel enjoys spending time with his family, girlfriend, and most of all his dog Henrik. For a creative outlet he builds and paints scale models; showing amazing attention to precision and detail.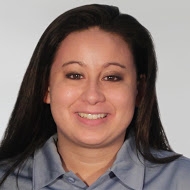 Alexandra
Slavin
Certificate Holder in BPI Building Science Principles
Lexi holds a Master's degree in Environmental Management. She brought her knowledge of environmental management and work experience in the Health and Planning departments of Suffolk and Passaic Counties to Healthy Home™ in 2014. As the office manager and community outreach director, Lexi's knowledge of the products and services Healthy Home™ offers give her the ability to make your experience with Healthy Home™ smooth and efficient. Lexi will schedule your work and make sure all the paperwork for your job gets completed and submitted to the right people and places. She loves the way her work dovetails with the real-world changes that Healthy Home™ makes, both in bottom line energy reductions and environmental benefits.
Although she played rugby for 4 years at Stony Brook University, she's now into less pushy activities like hiking, biking and yoga.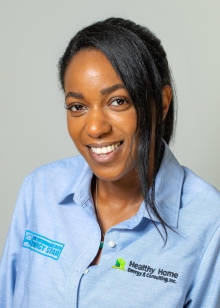 Nathaly
Abreu
Customer Service Specialist
Certificate Holder in BPI Building Science Principles
Nathaly recently joined the Healthy Home family after studying Marketing at Western Connecticut State University. She has spent her career honing her skills in customer service, sales and customer retention. Most likely, Nathaly will be the first person you speak with at Healthy Home™. As your first point of contact, Nathaly will guide you through our process and make sure we have all the tools to create the most seamless experience for you.
In her free time, Nathaly loves being with her two-year old son while taking any moment she can to create something new; whether it's picking up the guitar or piano, creating music, painting or just reading a good book.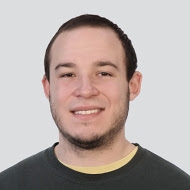 Hayden
Carnaghi
Energy Efficiency Technician, Team Leader
Certified Insulation Installer

Certificate Holder in BPI Building Science Principles

BPI Whole House Air Leakage Control Installer

Mitsubishi Heat Pump Comfort Specialist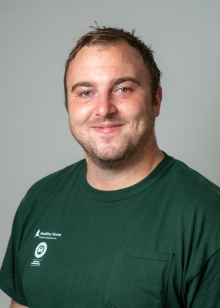 Matthew
Corning
Energy Efficiency Technician, Team Leader
Certified Insulation Installer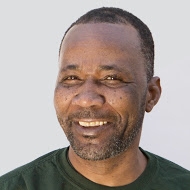 Elvis
Gore
Energy Efficiency Technician, Team Leader
Certified Insulation Installer

Demilec Certified Spray Foam Installer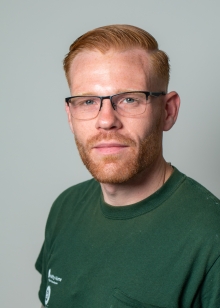 Michael
Almeida
Energy Efficiency Technician
Certified Insulation Installer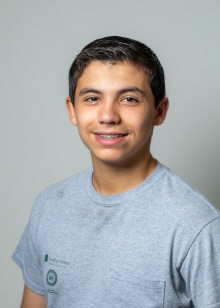 Rocco
Latella
Energy Efficiency Technician
Certified Insulation Installer
Mario
Leiva
Energy Efficiency Technician
Certified Insulation Installer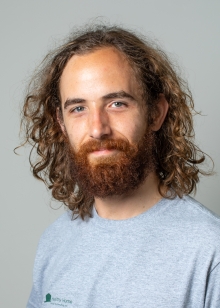 John
Scalzo
Energy Efficiency Technician
Certified Insulation Installer
What Our Customers Are Saying