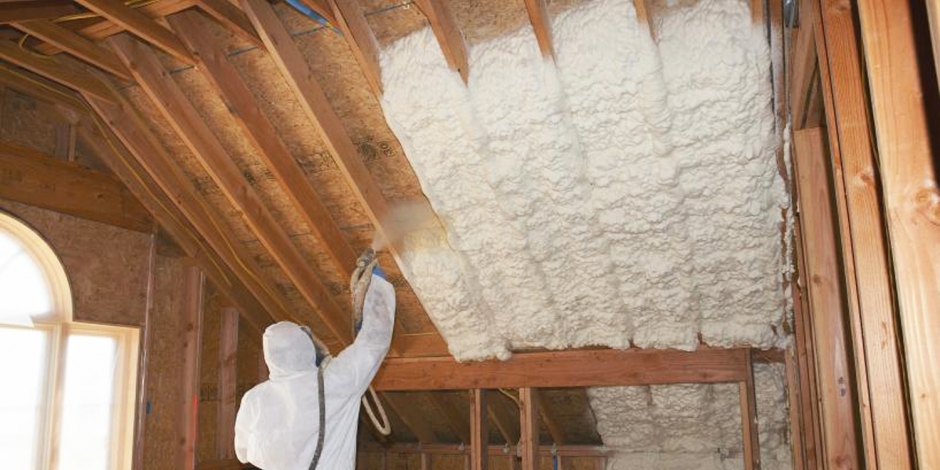 We know that proper home air sealing and insulation are the two best solutions for improved energy efficiency, indoor air quality and comfort. High-performance spray foam insulation lets you enjoy all these benefits with one product.
We also know that there's more than one solution to the home performance challenges presented by the mix of historic, middle-aged and new houses in communities like Croton-on Hudson, Somers and South Salem. That's why our team is trained and authorized to install both cellulose and spray foam insulation.
The Benefits of Spray Foam Insulation
High air permeability of traditional insulation allows air to easily pass through walls, ceilings and floors where gaps and seams exist. Differences between interior and exterior temperatures create convection currents in walls and ceilings reducing the thermal performance of traditional insulation. If you have a mechanical system with air ducts in your attic or crawlspace, spray foam insulation will ensure that your conditioned air stays in your home.
The benefits of spray foam insulation far outweigh traditional fiberglass insulation.
Stop Ice Dams at the Source
Ice dams are caused by heat loss from your home warming the underside of your roof. By properly installing spray foam insulation we eliminate this heat loss and the ice dams at the source. This solution will also make your home more energy efficient, while improving the long-term durability and health of your home.
Electrical heating elements and roofing products only treat the symptoms. Spray foam insulation is the cure to treat ice dams at the source. And because this insulation does not break down over time you will be "ice dam free" for years to come.
Additional Benefits
Spray foam insulation has several other benefits:
Both open and closed cell foams can meet air barrier requirements
Both open and closed cell foams resist mold and decrease the amount of dust and air pollutants that enter the home through building assemblies
Closed cell foam can meet vapor and moisture barrier requirements
Open cell foam can minimize noise transfer from outside
Healthy Home™ is an authorized and factory trained installer of Demilec (USA) spray foam products.
Check out our closed cell spray foam videos to see one of our professional installation jobs in process! As always, call us for more information.
High performance for greater comfort.
Have you considered spray foam insulation?
914-242-9733