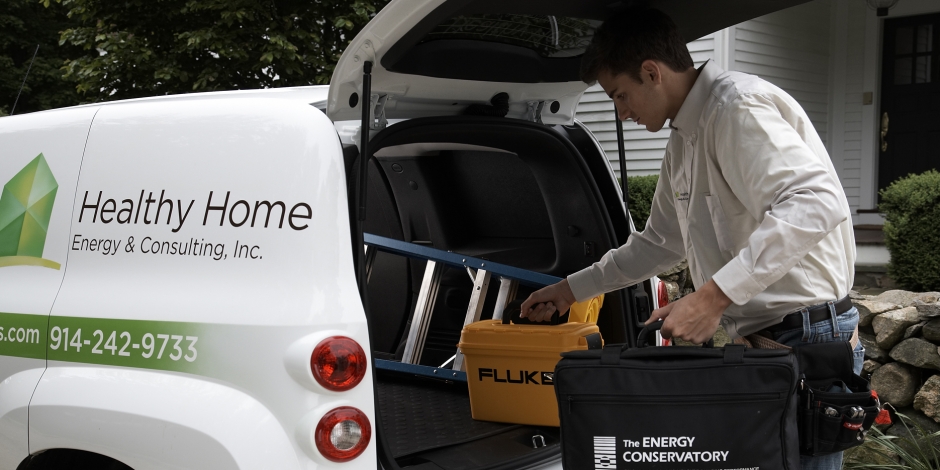 An energy audit is the first step in finding the energy savings potential in your home. Healthy Home™ Energy & Consulting is here to help you reduce your home energy usage, just like the many other homeowners we have helped in Northern Westchester, Bedford, Somers, Yorktown Heights, Croton-on-Hudson, South Salem and beyond.
Why An Energy Audit is Important
A comprehensive home energy audit is the first step to increasing your home's energy efficiency and saving you money. The energy audit is how we discover the specific conditions that affect your home's energy usage, which can also affect your year-round comfort, indoor air quality and safety.
The energy audit includes combustion safety testing as well as cataloging the current insulation levels and other details with the help of thermal imaging and draft testing. We assess your past utility bills to help establish what inefficiencies to look for during the assessment (your utility companies will provide you with annual summaries of use upon request).
Using the information gathered, we develop an energy savings analysis of your home and come up with the best strategies for improving efficiency and comfort!
How It Works
Give us a call! We'll discuss the areas of your concern and schedule a comprehensive home energy assessment with you. After the assessment, we will return to your home to personally review our findings with you and explain our custom solutions for your home. Your report will include a prioritized list of energy upgrades detailing the estimated energy savings for each recommended improvement.
We set ourselves apart by being able to install and maintain all of the energy upgrades that we recommend. When we start to work on your home, our own trained and certified employees will perform your upgrades. Your energy upgrade project will typically take one to five days, depending on the scope of improvements you select. We always promise to deliver an exceptional personalized service experience and leave you with a clean house after each workday
Call Healthy Home™ Energy and Consulting today to book your comprehensive, no-cost home energy assessment in N. Westchester, Bedford and Somers areas!
What Our Customers Are Saying