Indoor Air Quality Solutions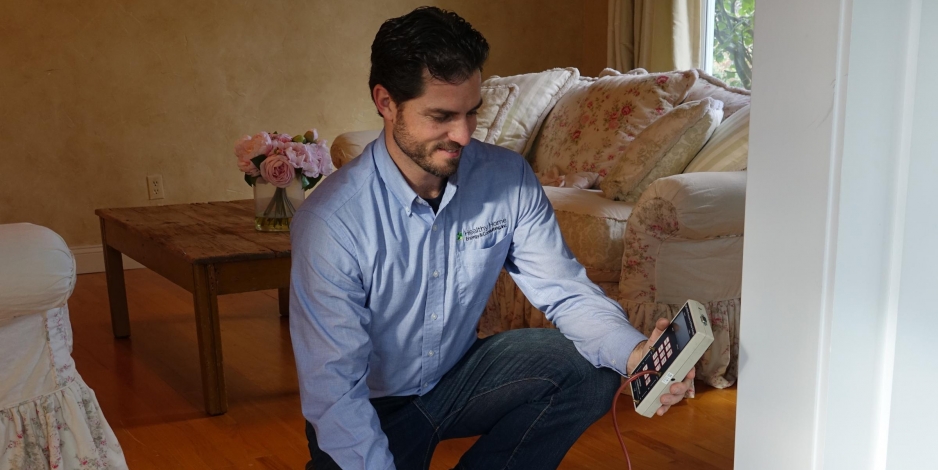 Over 90% of all homes have at least one indoor air quality (IAQ) problem. These problems lead to everything from allergies and asthma to discomfort and unsafe conditions. Before we can offer any solutions for your home, whether it's in Northern Westchester or Croton-on-Hudson, you need to have an indoor air quality evaluation done. The Healthy Home™ Energy & Consulting staff is qualified to perform an Indoor Air Quality Analysis, recommend and install Indoor Air Quality Solutions for your home.
Once the indoor air quality (IAQ) problems have been identified in your home and the sources tracked down, our IAQ experts will develop a package of solutions that fits your needs.
Every home is different, so there's no single magic solution to improving your indoor environment. There are, however, solutions to specific problems that you could be facing in your New York house.
Eliminate the Problem, Don't Mask the Symptoms!
Source control is key to good IAQ.
Our IAQ solutions will eliminate your indoor air pollution problems at their source creating a healthier indoor environment for you and your family.
Mold grows in an environment that is consistently moist and warm, so it is crucial to stop water leakage into the building. Warm moist air flowing through the building's perimeter (or "envelope"), and moisture diffusion through building materials are both pathways for moisture to enter your home.
Adding a vapor barrier, installing proper insulation and sealing air leaks can reduce moisture problems in your home.
Particle allergens can be a problem when the building envelope is poorly sealed, especially in historical buildings, such as those found in places like Katonah and Bedford, where most of housing stock was built before 1939. Air sealing and duct sealing improvements provide advanced solutions to reduce particle allergens and optimize your family's health.
Add Mechanical Ventilation for All the Right Reasons
Humidity control and proper ventilation are crucial to improving indoor air quality. The solutions to humidity often include various types of mechanical ventilation equipment, so you can get two functions in one solution!
Along with controlling humidity and keeping fresh air circulating in your home, regular HVAC maintenance to ensure your gas or oil fired furnace, boiler or water heater are working properly ensures your household will have a healthy indoor environment.
Radon is Scary, but Radon is Controllable!
If testing has found radon levels to be elevated in your home in Westchester county, it's a bit nerve-racking. The good news is all homes can be fixed using cost-effective, reliable techniques to reduce radon levels.
In and around Bedford, Somers and South Salem, contact Healthy Home™ for solutions to all your indoor air quality problems!
Healthy air, healthy family, healthy home!
We offer top-quality IAQ solutions.
914-242-9733