How to Keep the Hottest Room in Your Home Cool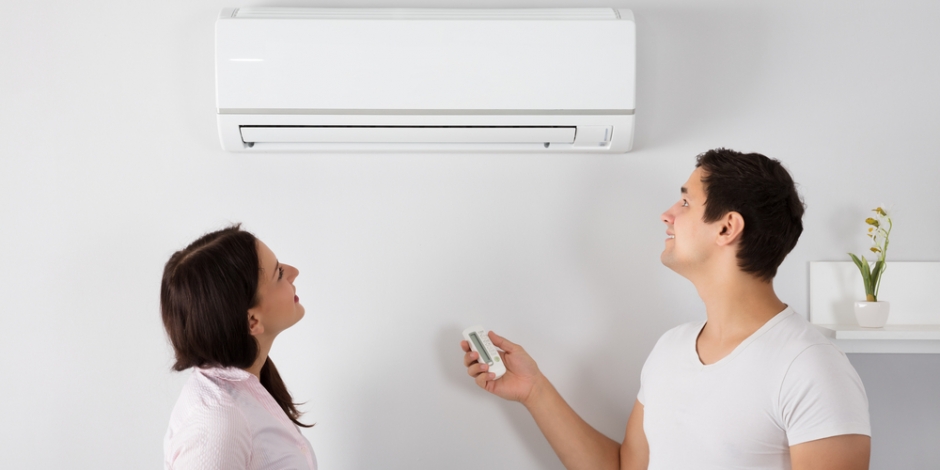 Summer is just around the corner here in New York and Connecticut, and you're probably excited for warmer temperatures — except for when it comes to that hard-to-cool room in your home.
If you have a room, such as a bedroom or office, that is notoriously hard to cool, summer brings not only warmer temperatures but also increased discomfort and high air conditioning bills. Luckily, there is a simple way to keep that hard-to-cool room in your home comfortable even in the heat of summer.
Enhance Indoor Comfort with a Ductless Mini-Split
A ductless mini-split — also known as a ductless air conditioner, mini-split air conditioner or a mini-split heat pump — is an energy efficient HVAC unit that cools (and heats) your home. Mini-splits use an extremely efficient process similar to refrigeration to pull warm air out of a room and transfer it outside. This makes your home cool and comfortable while keeping your energy bills down.
Mini-splits are perfect for hard-to-cool rooms because they deliver cooled or heated air to a particular room or area. They also eliminate the need for ductwork, so you may install one even in an area where you cannot run ductwork.
Benefits of Installing a Ductless Mini-Split
Mini-split air conditioners not only boost indoor comfort but offer a number of additional of benefits due to their energy efficiency. Benefits of installing a mini-split AC include:
More consistent indoor comfort

Energy efficient cooling and heating

Lower utility bills

Air filtration & odor elimination

Whisper quiet operation

Simple installation
Keep Every Room in Your Home Cool with Healthy Home™
If you have a room in your home that is especially hard to keep cool, don't resort to running the air conditioner all day long. Instead, consider a solution that delivers concentrated cooling and that keeps your cooling bills down all summer long. As an added bonus, you'll have energy efficient heating during the winter when that same room is starting to feel chilly.
At Healthy Home™, we help homeowners in Westchester County, NY, Putnam County, NY, and the surrounding areas stay cool during the summer with energy efficient solutions like ductless mini-splits. Whether you want to get to the bottom of your "problem room" with an energy audit, start enjoying the benefits of a mini-split AC, or increase overall home comfort with air sealing and insulation, we're here to help.
Find out what a ductless mini-split can do for your home. Contact us or call (914) 242-9733 to schedule a consultation!