Energize New York - Pound Ridge, NY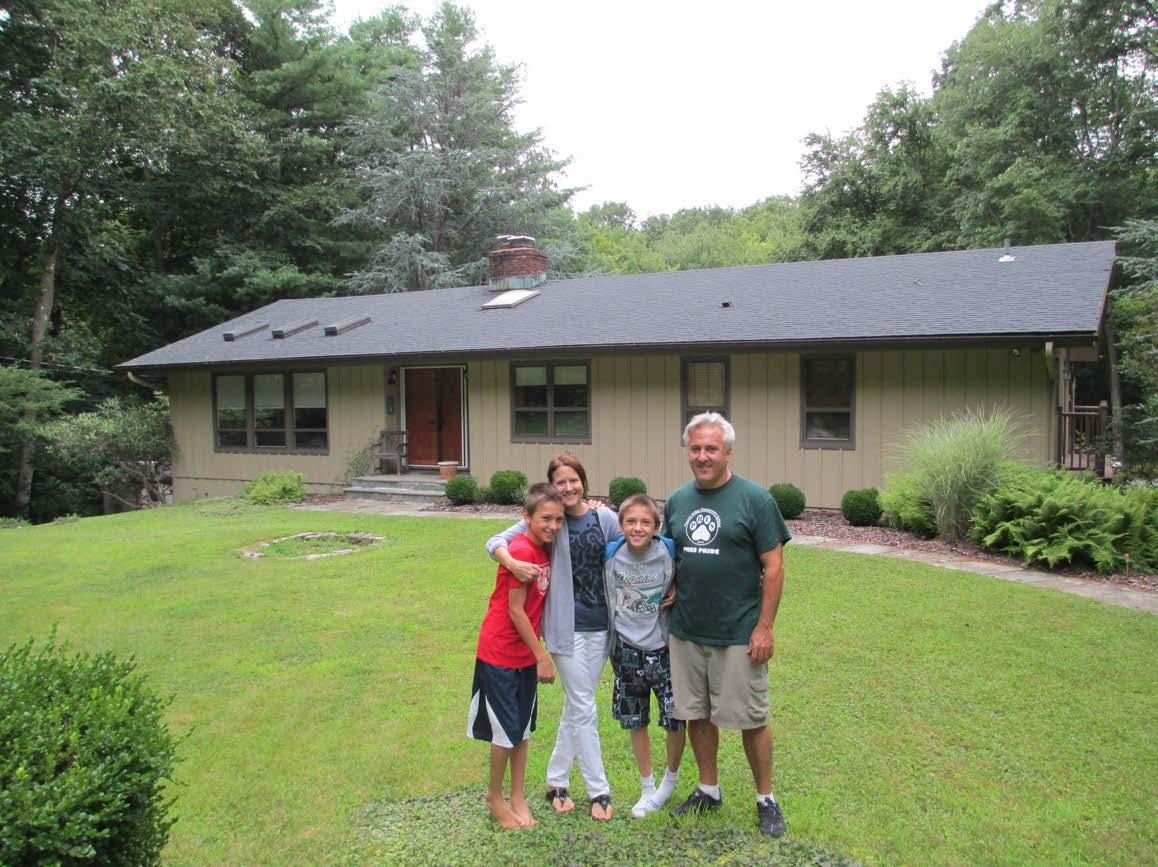 "Healthy Home's installation process was amazing and they have always responded to any questions or requests we have had. The Energize NY staff and website were key in making our decision easier and the whole process much clearer."
Steve Samaha – Pound Ridge, NY
Year & Style: 1966 Ranch
Square Feet: 2,875
Bedrooms/Baths: 4 BR, 3 BA
Heat Source: Oil Boiler
Home Performance Contractor
Healthy Home Energy & Consulting, Inc.
Fuel Oil Savings: 18%
Steve Samaha knew that energy efficiency measures could help reduce air leaking from his 1966 ranch style home, a problem that was costing him money and making his home uncomfortable too. With the help of Energize NY, he researched his options and chose Healthy Home Energy & Consulting to complete a comprehensive energy evaluation on his house. The results of the evaluation confirmed Steve's belief that much of the wasted energy could be saved through proper insulation and better air sealing. Having completed the work, Steve knows he is no longer losing energy and money through unseen cracks and inadequately insulated walls. The increased comfort and energy savings make for one happy homeowner.
Homeowner Concerns:
Reducing home energy costs

Installing proper insulation

Increasing home comfort
Problems Uncovered:
Air leakage throughout entire home

Leaky duct system

Out-of-date thermostats
Improvements Completed:
Air sealed house to reduce air leakage from 5320 CFM50 to 3149 CFM50 (41%)

Insulated roof structure with R-38* expanded polystyrene insulation

Insulated sloped roof with R-24 cellulose insulation

Insulated garage ceiling with R-31 cellulose insulation

Insulated boiler room rim joist with R-21 high density foam insulation

Sealed supply duct-work to R-25 CFM25 and return duct-work to R-20 CFM25

Installed two programmable heating/cooling thermostats
Resulting Benefits:
Energy Savings

Improved comfort and value

More even room temperatures
*The R-value is a measure of thermal resistance. The higher the value, the less heat conducted through the insulation.
Energize New York

2051 Baldwin Road, Suite 107

Yorktown Heights, NY 10598

(914) 302-7300
Afraid all your home's energy is escaping right out your leaky windows?
Pinpoint your air leaks with an energy audit!
What Our Customers Are Saying